Request a Complimentary Session to Discuss Your COVID-19 Path-Forward Options
ACT FAST, ACT THOUGHTFULLY
The impacts of COVID-19 on businesses are sobering and unprecedented.
While the healthcare and humanitarian aspects of the pandemic are being addressed by governments and other appropriate entities, businesses in all industries and of all sizes face trying times with limited help. The amount and complexity of change varies by industry, geography and company ecosystem.  Irrespective of a company's context, its response to the pandemic needs to be both fast and thoughtful.
As a boutique consulting firm, Clariem's foremost priority is to support our clients during these uncertain times. Through our COVID-19 Response Center (CRC), we can provide meaningful support to our clients. Our CRC is a focused effort to develop specific business practices to address the issues created by the COVID-19 pandemic. It's a closed group of business leaders who are responsible for driving and managing the response in their companies.
There's a plethora of general advice about dealing with the pandemic, but we believe "Generalization is the enemy of Clarity." Our response center is intended to help our clients navigate through the noise and frenzy of the current situation.
RESPONSE FRAMEWORK
Three components of our response framework:
Time frame

Respond (Act Now): Today through next few weeks,
Renew (~3 – 9 months): Recovery phase
Grow (~9 months – multi-year): Grow with renewed business positioning and priorities

Core capabilities

Strategy and leadership: Executive's work
People and organization health
Supply chain and operations

Industry-specific and issue-specific assets customization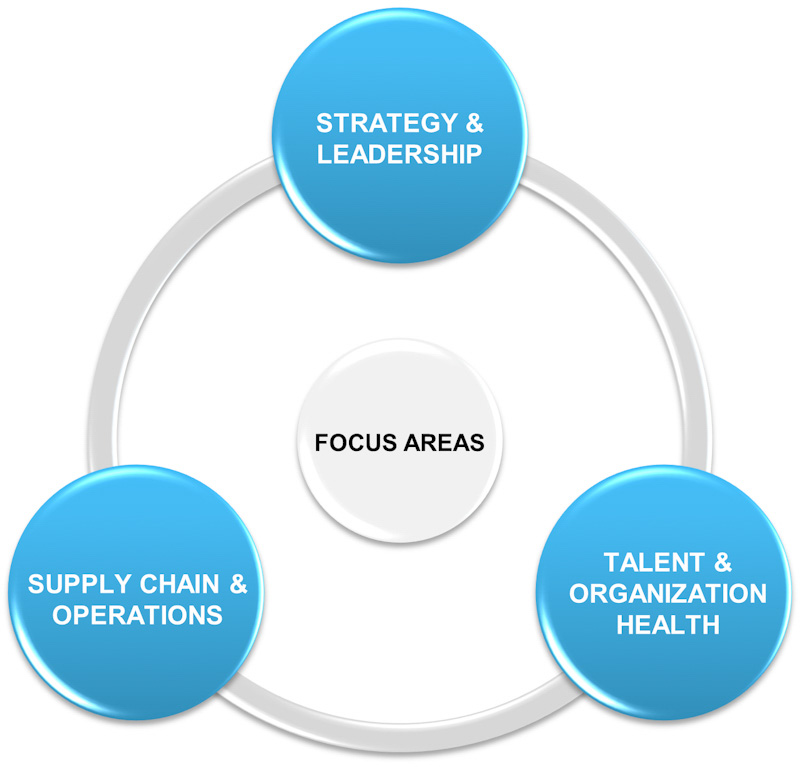 Utilizing this framework, the COVID Response Center helps our clients in 3 specific ways:
Build Response Perspective with Executive Guides:

The executive guides for each focus area include Clariem's lists of top recommendations across the response phases (Respond, Renew, Grow). This is a fast way to get a grasp of your situation.
Supporting materials for the top recommendations.

Conduct Self-Assessment

A company (or function-level) assessment to build alignment across key stakeholders.
Capability-specific assessment to prioritize the issues to be addressed in response to the pandemic.

Build COVID-19 Action Plan with Response Assets Library (continually refined):

Capability-specific lists of response ideas and practices for specific scenarios/issues organized by their application across time horizon, industry.
Case studies (curated from public information).
Peer conversations for shared learning – 1:1 conversation with Clariem or facilitated discussion among leaders. Company and individual names may be kept private to respect privacy and confidentiality.
Request a Complimentary Session to Discuss Your COVID-19 Path-Forward Options
To request access to the Clariem COVID Response Center, please send an email to Sunil Sheoran at COVIDresponse@clariem.com.