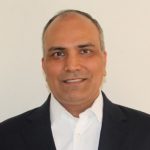 President, Practice Lead: Strategy Execution & Transformation
Sunil Sheoran is an experienced management consultant helping executives solve critical pain points and build capabilities to enable growth. With the "keep it real" mindset, he leads the Clariem team to be the trusted and respected partner for our clients.
Sunil is a former Accenture and BearingPoint consultant with 20+ years of strategy, supply chain and product management consulting experience. He has delivered multiple business transformation programs to fortune 500 companies and has also been a trusted advisor to owners and executives of SMBs.
He has authored several thought leadership papers and serves as the adjunct faculty at Sri Sri University to guide a career management certificate program for the MBA students.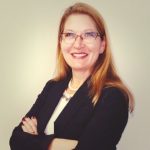 Managing Consultant: Talent & Org Development
Denise Katakis is a senior Human Resources executive who shapes and embeds employee experience and learning and development strategies for employee-centric companies. She has been scaling HR organizations at various phases of the development life cycle for over 15 years. She executes best practice human capital strategies to engage, develop and retain high-performance people and teams – the driving force of organizational growth and bottom-line success.
Denise is SPHR, a certified conflict dynamics profile facilitator, and a certified trainer for engagement and performance by Human Capital Institute.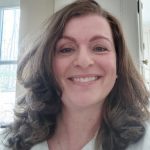 Managing Consultant: Supply Chain & Operations
Eva Jørgensen is an experienced business consultant with deep operations leadership experience. Her background includes senior management leadership roles for several Fortune 500 and mid-sized companies in the US and Europe. She has also delivered several  large transformation and restructuring projects with Big 4 consulting. Eva has an excellent mix of being highly creative and analytical; being hands-on and a team coach.
Anchored in supply chain and operations, as a consultant as well as a business operator, she's has built solutions of varying complexity for over 25 years. Her industry experience includes consumer goods, food processing, pharmaceuticals, discreet manufacturing, retail, financial services, telecommunications, airlines, and computer networking.
Eva is a certified Lean and Six Sigma Master Black Belt.