About Clariem Programs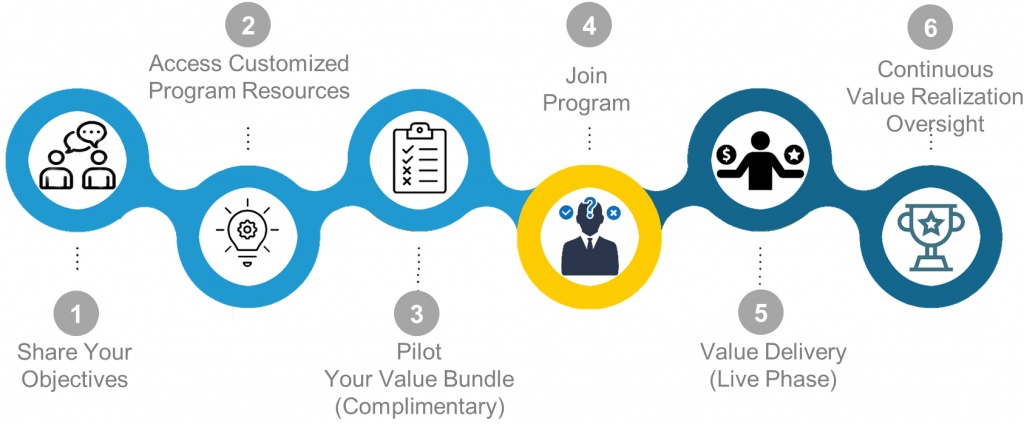 Clariem programs are designed to fully transform a client's specific, high-priority business capability in 6 to 9 months and demonstrate the value-realization with our team's active engagement.
We have created these programs based on our experience with dozens of clients over the years, as the most effective engagement model, to help our progressive clients succeed. This model is based on the fundamental principle that both parties, the client and the consultant, have the same objective of building and adopting the solutions that truly meet client needs on an ongoing basis.
In this age of uncertainty and change, our programs provide clients with the flexibility to choose specific value blocks, as required. Additionally, the programs enable the continuity of value realization with ongoing access to thoughtfully organized knowledge assets and the consultants who understand the organizational context.
Send us a note to learn more about Clariem programs and ask for access to "Program Resource Center" to get under the hood.
Available Programs
Annual Strategy Execution                 Download the program overview sheet
High-Performance Teams                  Download the program overview sheet 
End-2-End Planning Transformation Download the program overview sheet